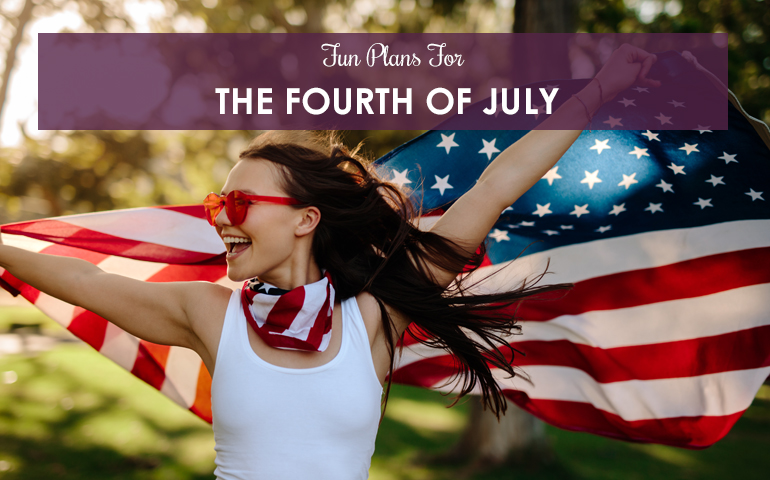 Fun Plans For The Fourth of July
It's that time of the year again...fireworks, yummy food and quality time with loved ones! Yes, we're talking about the Fourth of July! If you haven't made plans for the holiday weekend yet, don't fret! Here is a line up of fun ideas for the Fourth of July.
Host a Barbecue
You can't beat a classic Fourth of July Cook-Out. Hit the web for some fun new dishes to cook, invite over friends and family and play your favorite yard games. To show even more spirit, you can decorate your backyard with a red, white, and blue color scheme or serve a patriotic-colored dessert.
Watch Fireworks
After a day of fun, it can be nice to sit back, relax and watch some fireworks. Check local postings for firework displays at parks or areas near you. Some locations might also include refreshments or activities along with the firework show.
Go Hiking
Weather permitting, you should definitely spend some time outdoors on the Fourth of July. Hiking can be a great way to reconnect with your family. Stroll through a local trail or road trip to a national park. You will be sure to make some memories with your family!
Go Camping
If you have a tent or camper, Fourth of July is a perfect weekend to go on a camping trip. On the other hand, you may not own any camping equipment- no worries! Lay out in your backyard, cook some s'mores and look at the stars. If you feel more comfortable, you could make a fort inside out of pillows and blankets and "camp" inside!
Attend a Baseball Game
Many MLB teams host games on the Fourth. Grab your family or friends for an exciting ball game. Don't forget those peanuts and cracker jacks.
Have a Family Game Day
Whether it's board games, sports or yard games, try getting competitive with your family members. Think about assembling color coordinated teams. Split your family up into teams and make sure they wear your team's color. You could even have a prize for the winning team to up the stakes!
With these ideas in mind, you're all ready to have a blast this Fourth of July! Regardless of what your Fourth of July plans look like, Berkshire Hathaway HomeServices Stouffer Realty wishes you and your family a very happy and healthy holiday weekend.