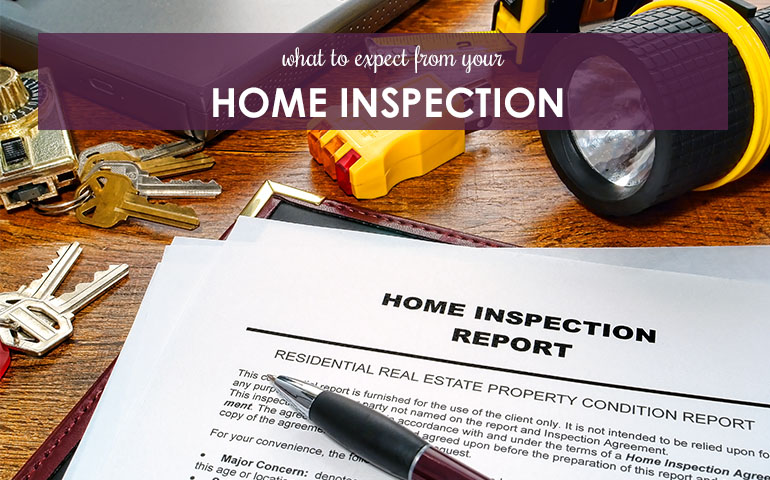 What to Expect From Your Home Inspection
Home inspections are an important part of your home selling process, but it can also be a source of anxiety for many sellers. If this is your first move, don't stress! Inspections are not as scary as you think and a lot of times are one of the most seamless parts of the moving process. We're here to help answer all your questions about what to expect during your home inspection.
You Can't Fail Your Inspection
Good news, you actually can't fail your home inspection! This is a common misconception among sellers, but home inspections are not designed to be "passed" or "failed". Instead, they are designed to highlight things that may be a foreseeable problem with your home. Depending on what the inspector finds, the inspector's recommendations may range from simply monitoring some conditions to addressing others as normal maintenance items to recommending immediate attention for some others. From there, you and your agent can work together and assess what repairs you should complete before selling your home.
A Pre-Listing Inspection Happens Before You Sell
If this is your first time selling your home, you might not know that most people actually get a pre-listing inspection before their house hits the market. Some sellers choose to get their home inspected as they're beginning to prepare their house for sale, so they can fix any potential issues beforehand and save time in the closing process. This might be a good idea to complete so you can avoid any bumps down the road or extra spending before you move. If you don't know where you can find a reputable home inspector, ask your agent for help!
You Can Watch Your Home Inspection
If you are wondering what goes on during a home inspection, you can actually stay and watch! Most home inspectors will provide answers to any questions you may have during the home inspection, so it's a good idea to go to the inspection and hear their findings and how you can make changes. You will also want to make sure beforehand that you ask your inspector what COVID practices they want you to follow while they are there.
You Should Prepare For Your Inspection
While you don't necessarily have to make major changes to your home before your inspection, it's a good idea to prepare before your inspector comes to your home. It is a good idea to make sure that your pets are put away or are at a friend's house for the day. It's also smart to clean up around the house to make the inspector's job go smooth. Make sure that spaces like your basement, attic, garage and crawl spaces are free and easily accessible. Inspectors will need to get in there to check for moisture or damage. If they can't access it, they'll mark it as "uninspectable" which could prolong the process.
The hard part is over! Now that you have gotten through your inspection you can discuss the next steps with your agent and know that they have your best interest at hand! Don't hesitate to reach out to one of our agents to discuss more about your post-inspection to-do list!